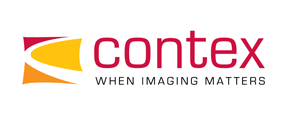 ScanTastik has been an authorized reseller of Contex Large Format Scanners since 2001.
There are a lot of "low" price advertisers on the web that do not understand large format scanner configurations and pricing. They price scanners "Unactivated".
The Activation license prices run from $300 to $7,000.
OUR PRICES INCLUDE ACTIVATION LICENSES !
Call us to quote a scanner with everything you need to use it!
Ask about our Quarterly Specials
Large Format Scanner models

Flatbed Scanner
Convenience (Occasional use)

IQ Flex Flatbed
an 18"x24" flatbed scanner that can scan up to 24"x36" when folded and image-merged.

SD One Plus 24" & 36" Series
Affordable Desktop Scanners
starting from $2795
Convenience & Precision





IQ 2490 Model
High resolution 24" scanner. Use with a stand or can sit on a desk
starting at $3895
Precision & Frequent Use

IQ Quattro 3600 Series
High resolution 36" scanners
Up to 1200 dpi.
Starting from $4395

IQ Quattro 4400 Series
High resolution 44" scanners
Up to 1200 dpi.
Starting from $5895
Productivity & Precision

HD Ultra Scanner Series
Available in 36", 42" and 54" models. Crisp, clear images, thick document scanning, high speed scanning up to 8 inches per second in Color.
Starting from $6895

Special Solution Bundles



ScanStation Pro Bundles
Each ScanStation Pro Solution includes the scanner model listed, an adjustable stand, a 21.5" Multi-touch screen monitor, and Next Image Repro Software.



MFP Repro Bundles
Each MFP Repro Solution includes the scanner model listed, a MFP HIGH stand, a 21.5" Multi-touch screen monitor, and Next Image Repro Software.
(Printer not included)