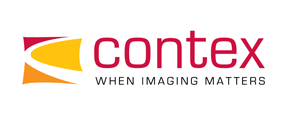 ScanTastik is an authorized reseller of Contex Large Format Scanners and have been since 2001.
There are a lot of "low" price advertisers on the web that do not understand large format scanner configurations and pricing. Including things like a "locked" and "unlocked" scanner. ($400-$600 Unlock fee.)
Call us to quote a scanner with everything you need to use it!
Ask about our Quarterly Specials on the Scanstation Pro Series.
This Quarter's best deal ?
See the HD 5450 Plus
Large Format Scanners

Scanner Series
Description

HD iFlex Flatbed
an 18"x24" flatbed scanner that can scan up to 24"x36" when folded and image-merged.
Convenience (Occasional use)

SD One Plus 24" & 36" Series
Affordable Desktop Scanners
starting from $2795
Convenience & Precision

IQ 2490 Model
High resolution 24" scanner starting at $3895
Precision (Frequent use)

IQ 3600 Series
High resolution 36" scanners
Up to 1200 dpi.
Starting from $4395

IQ 4400 Series
High resolution 44" scanners
Up to 1200 dpi.
Starting from $5895
Productivity (High Volume Use)

HD Ultra Series
36" & 42" Crisp, clear images, thick documents, high speed scanning and upgradeable..
Starting from $6495
When you need the best:

HD 5400 Series
For those needing fast scans and a large scanning area.The 54" wide format capacity
HD 5450Plus